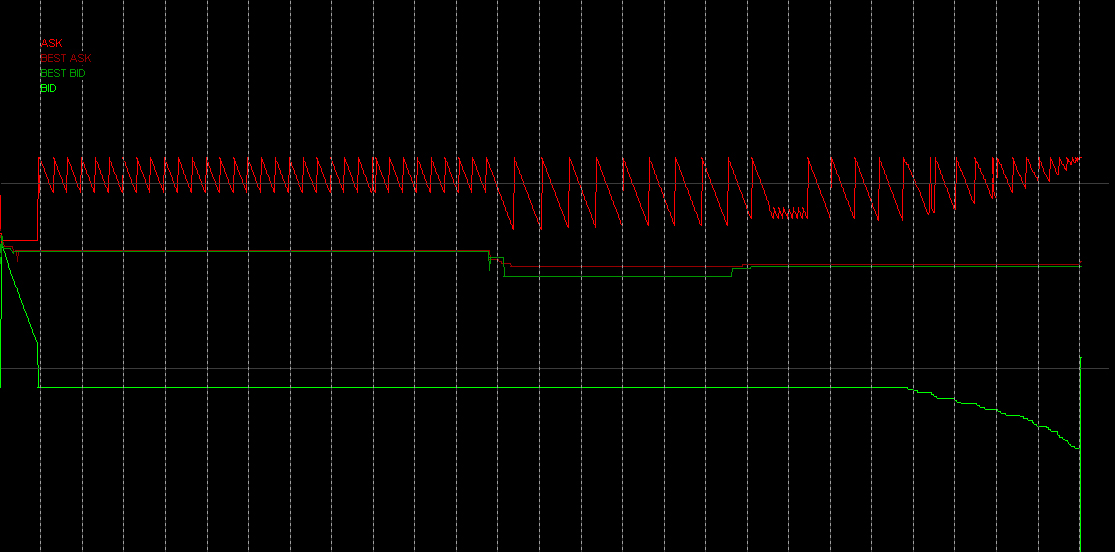 Occulto and Mace. invite you to nn evening of electronic music, films, videos, images and discussion where money meets algorithms, finance meets emotions and Tuxedomoon meets Michael Douglas. Again in ACUD beautiful Studio space (N.B.: upstairs!)
LIVE: Mace.
soundcloud.com/macekolldept
DJ: SELFTEST
www.mixcloud.com/BCR_Radio/playlists/vault
SCREENING: docu & fiction suprises
9pm: doors
Entrance: 5 Eur
ACUD MACHT NEU (Studio Room, 1st floor)
Veteranenstraße 21, 10119 Berlin
The dark history of finance is notoriously made of dishonest speculators such as Nick Leeson, whose fraudulent trading resulted in the collapse of the Barings Bank giant in 1995. Yet human criminals are nothing new under the sun and don't strictly belong to the finance world only. But what about robotic systematic traders causing a trillion dollar stock market Flash Crash (May 6, 2010) in a bunch of minutes? Algorithms can't flee to Singapore. And you can't put them in jail.
Mace. makes experimental electronica entangled with melancholic synthwave and old school industrial. The aesthetics and content that inform his music – and that have previously been the topic of his studies – investigate with an ironic yet emotional love/hate attitude the ever-mutating correlation between human nature and the financial system. His intention is to lay out a sonic scenario of this ongoing process.
Occulto invited Mace. to co-curate a hybrid evening where this whole vision of his can be presented freely and at large, not only with a live set but also with videos, images, discussion with the public and a dj set of an invited guest with whom he's already collaborated – SELFTEST and his special selection of forgotten noise, punk, free jazz, modular improvisation and exotic rarities.
WHERE INTERESTS LIE is a non-academic, non-conspiracy theory gathering where you're warmly invited to watch, read, talk, listen and dance – to a great Tuxedomoon song, among many others.