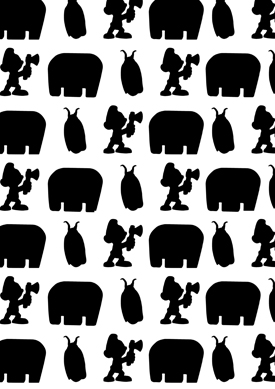 SIE LEBEN
Special Issue/Catalogue
Released in July 2010
60 b/w A4 pages
Catalogue produced on the occasion of the homonimous group show at AC Galerie
ARTIST'S CONTRIBUTES: Matteo Bertini, Alessio delli Castelli, Verena Dengler, Bea De Giacomo, Kandis Williams
TEXTS: Filip Adrian, Alice Cannava, Irene Lumpa Rossi
First print-run is sold out.
Reprint coming sometime soon.
"If you live alone in a haunted house, who's the intruder? Are you sure the phantoms were already there? Could it be that you brought them with you, even if the American horror movie stereotype of the blonde teenager conjuring up a poltergeist on her first hormonal breakdown does not suit you."
Excerpt from the editorial/press release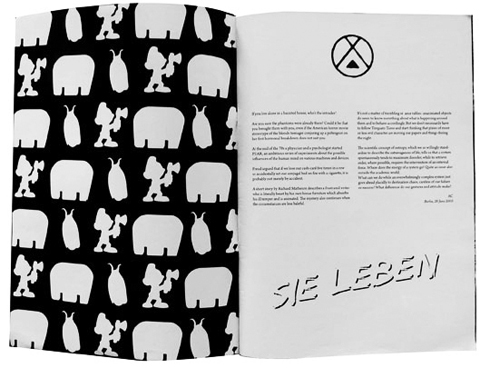 "Two theories exist about the tragedy of Kursk. The first is that the Kursk was sunk due to an enemy attack (enemy, for the Russians, in general means the Americans) during a simple demonstration. The second is that the explosion was caused by experiments with a new weapon: the Shkval missile, the best of the best of Supercavitation."
Irene Lumpa Rossi, Boris Yeltsin Throws Woman In The Sea

"There are a series of things that we accept as good in order not to loose our mind while we are employed in our daily occupations. If what we see at a corner of a street resembles in every way a tree we are induced to strongly hope that it is, in fact, a tree. If we hear strange voices in the night we are induced to conclude that our neighbour from Lapland is talking to his mother on Skype. Chaos doesnít reign yet."
Alice Cannava, Ah, If Only These Walls Could Speak!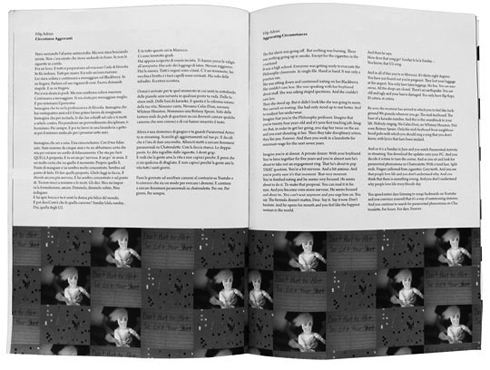 "And in all of this youíre in Morocco. Itís thirty eight degrees. You have just found out youíre pregnant. They lost your luggage at the airport. You only have latex leggings. No bra. You are nauseous. All the shops are closed. Thereís an earthquake. You are old and ugly and your hair is damaged. You only have flip flops."
Filip Adrian, Aggravating Circumstances